Excursion Transfagarasan
Do you like what you see? I somehow put the following questions: where is it? How can we reach? Worth so much interest?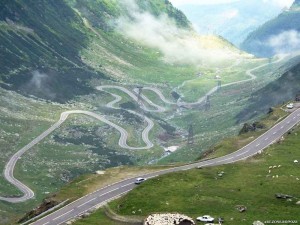 As a simple tourist who wandered these lands you say YES worth every minute spent in this beautiful area, it pays to look in your eyes truly every blade of grass, every ridge, every corner of nature that warms your heart joy, and if you can even get a chance to stay amazed, because you can still find and snow on top.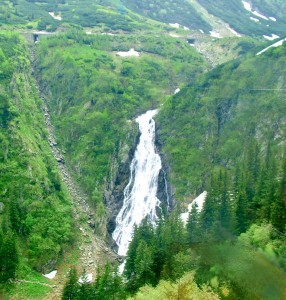 But suspense is not longer than you I recommend Transfagarasan. It is a great place for nature lovers where you can simply disconnect from everyday life, the noise of the city, the modern chaos, and for that to be a whole
Transfagarasanul manages to combine the adrenaline caused by the many difficult and winding road with the fantastic. I can firmly say that I lived the most beautiful feeling of nature, given the asymmetry of ground-level differences in harmony and wonderful scenery ... ..
If you already decided to embrace this experience I would like some specific details about the opportunity to reach its destination. Therefore to talk a little about herself Transfagarasanul, is a journey, or rather a road that really surprisingly, unites the two main regions - Transylvania -Wallachia. But we can not just about that.
Transfagarasanul has one of the highest altitudes in Europe, which is Caldarea Balea Glacial namely 2024 meters, lies on two lanes with a length of 92 km, and the entire road are 27 viaducts and bridges. Between Capra and Balea is the largest in the country 887 m tunnel that crosses the mountain Paltinul.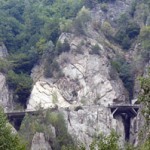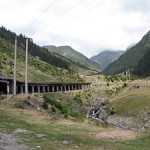 If you are still undecided on such trips, I want to tell you a little of what I experienced and saw with my own eyes. This way we went to Brasov to foot Transfagarasan brings itself several objectives that can be addressed this way.
But to return, since the foot Transfagarasan steals over all the splendor of nature, It is amazing how can that be spring at the foot of the mountain top and you get to be snow. As you can live that experience will recommand it to venture on in early July, as you will find enough snow.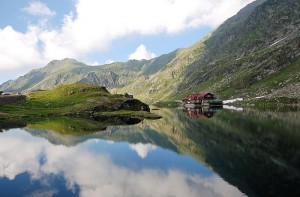 Personally when I reached the summit since it was a very gloomy and full of clouds, but the landscape in these conditions the eclipse time, reaching the highest tunnel in Europe I decided to go, and great was our surprise when we came out tunnel, if we have reached to heaven, a true splendor, where words are superfluous, a true romance.
The sun shone most beautiful ever, toasty sunshine every part of your body, and the scenery was incredible, everything was green, light green one, the flowers of spring is the horizon on every ridge and valley. Everything you could do in those moments was to watch, and print your natural beauty in mind.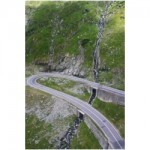 In conclusion, to answer the question "He deserves so much interest?" From my point of view deserves. And I'm sure any of you that decided to make this trip will be as surprised as me.
So whether you're a tourist and go by car novel, whether a foreign tourist and rent a car with EuroCars from Brasov or rent a minibus from Bucharest, Transfagarasanul is a destination that you did not want to miss. As access roads is fine if you choose Arges - Sibiu, but to stay in the true sense of the word fully satisfied with the route choice Brasov - Arges. Like what you recommend an itinerary for me if it would be in Bucharest-Sinaia-Predeal - Brasov - Fagaras - Arges, Bucharest, and thus covered an area of  tourism in our beautiful country, and then many others remain to be discovered.
If you catch the night on the road, as it happened I can  rent a room at pension  Cabana Balea Lac.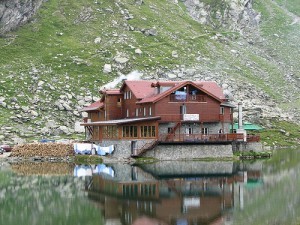 Surrounded on three sides by Balea glacial lake, this hostel is located at 2034 meters above sea level. Pension offers soundproofed rooms with balconies overlooking the Fagaras Mountains.
Cabana Balea Lac in Avrig is located at 77 km from Sibiu,and if you take the road at night you can staying at a hotel in Sibiu. It is situated on the road Transfagarasan and offers a good starting point for hiking to the peaks Negoiu (2535 meters) and Moldoveanu (2544 m).
And finally to make you smile and do not foget to "Explore the Carpathian Garden.