Bacau Airport Car Rental Companies who offer the best value
Find out which car rental companies in Bacau Airport have provided the best customer experience based on review ratings. You can see the ratings and comments of the former clients next to each rental company listed.

Travis Rent A Car Bacau Airport
9.33/10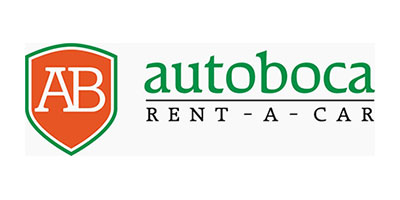 Auto Boca Bacau Airport
8.89/10
Autonom Bacau Airport
8.88/10
Car Rental Bacau with driver & Airport delivery
Whether you are in Romania for your holiday or your business trip, browse through our website to view our car rental offers and get in touch with EuroCars Bacau to hire a car. Apart from regular rent a car services, we can also offer our clients several services that will allow them to enjoy the scenery or rest in a comfortable atmosphere. One of them is the airport transfer Bacau and it is meant to help you get from the airport to the hotel you are staying or to a city/town outside of Bacau. You can choose to do just one way or a round trip. Our Customer Service operators are here to offer you more details.
If you're thinking car rental is expensive, think again. Our company EuroCars Rent A Car Bacau Airport will meet your needs, clients will enjoy good cars and fast delivery at the airport or at the hotel. Excellent rent a car Bacau Airport services with EuroCars
Take your rental car from Bacau Airport to see more of Romania
You can easily choose the car rental location on this page if you're interested in hiring a car with EuroCars. Our statement is to provide all of our clients with fast, friendly and efficient rent a car Bacau Airport service. In order to present continuous reliability, our car hire company offers 24h authorised technical assistance, included in the rental price. With our current car rental offer, you can have the car delivered at the hotel/airport, if you may so require, or drop it off in the city centre. EuroCars has locations all over Romania.

George Enescu International Airport in Bacau serves, in addition to Bacau county residents and those of neighboring counties: Neamt, Vaslui, Vrancea, Covasna, Galati. The flight companies that operate on this aeroport are Carpat Air and Blue Air; the airport passenger traffic is growing in Bacau since 2007. The geographical location in the center of Moldova, a well konwn tourist area in romania, at a short distance from the main cities of the region, Galati, Suceava, Iasi, Piatra Neamt, Vaslui, Focsani and easy connection to the railway line and to the European road E85-Klaipeda Alexandroupolis facilitates public access to the airport. Today, Bacau airport processes more than 250 000 passengers per year, their number is increasing.