Car Rental Bucharest Otopeni Airport - Popular Car Classes
EuroCars offer a wide range car rental vehicles in Bucharest Otopeni Airport from economy to luxury cars. In the same time we work hard to get you the best choice on cheap economy, medium, full size, luxury, wagon, SUV and Van vehicles. When renting a car there are many factors that works to decide you on what size car rental to rent. In order to help you we provide a short overview for each car rental class.
Bucharest Airport Car Rentals with driver - Airport Transfer Services
Let a professional driver to take you around, whether you are in Bucharest Otopeni Airport, Romania for your holiday or your business trip, browse through our website to view our car rental offers with driver and get in touch with EuroCars to hire a car in Bucharest Otopeni Airport. Apart from regular rent a car services, we can also offer our clients several services that will allow them to enjoy the scenery or rest in a comfortable atmosphere. One of them is the airport transfer from Bucharest Otopeni Airport Airport and it is meant to help you get from the airport to the hotel you are staying or to a city/ town outside of Bucharest Otopeni Airport. You can choose to do just one way or a round trip. All for your convenience.
If you're thinking car rental is expensive, think again. Our company EuroCars Rent A Car will meet your needs, clients will enjoy good cars and fast delivery at the airport or at the hotel.
Minibus Rental in Bucharest Otopeni Airport - Additional Transportation Services
For small or large groups of passengers, EuroCars has thought of a way to help its clients get around the country at their leisure. We provide the best deals to rent a minibus in Bucharest Otopeni Airport for airport transfers (one way or round trip), intercity transfers (one way or round trip) or for tours with a fixed schedule. Rent a van in Bucharest Otopeni Airport to tour the country with multiple passengers. Whether you need room for extra luggage, renting a van/bus in Bucharest Otopeni Airport is a great choice. Check daily the lowest rates for car rental offers with chauffeur, van or any type of transportation to find the best deal.
Why renting a car in Bucharest Otopeni with EuroCars Romania?
EuroCars has earned a reputation with 16-year car rental experience in Romania, and is one of the most trusted car rental companies in Romania. We pride ourselves on having formed a customer-oriented team. EuroCars is more than just a comparison site, we work with the most trusted rental car suppliers in Bucharest Otopeni Airport allowing us to provide quality car hire services to our customers. You'll be able to choose the vehicle which will work best for your budget and itinerary. Use our Search tool for cheap and luxury rental cars in Bucharest Otopeni Airport and rent a car that suits you best.
Bucharest Otopeni Airport Car Rental Companies who offer the best value
Find out which car rental companies in Bucharest Otopeni Airport have provided the best customer experience based on review ratings. You can see the ratings and comments of the former clients next to each rental company listed.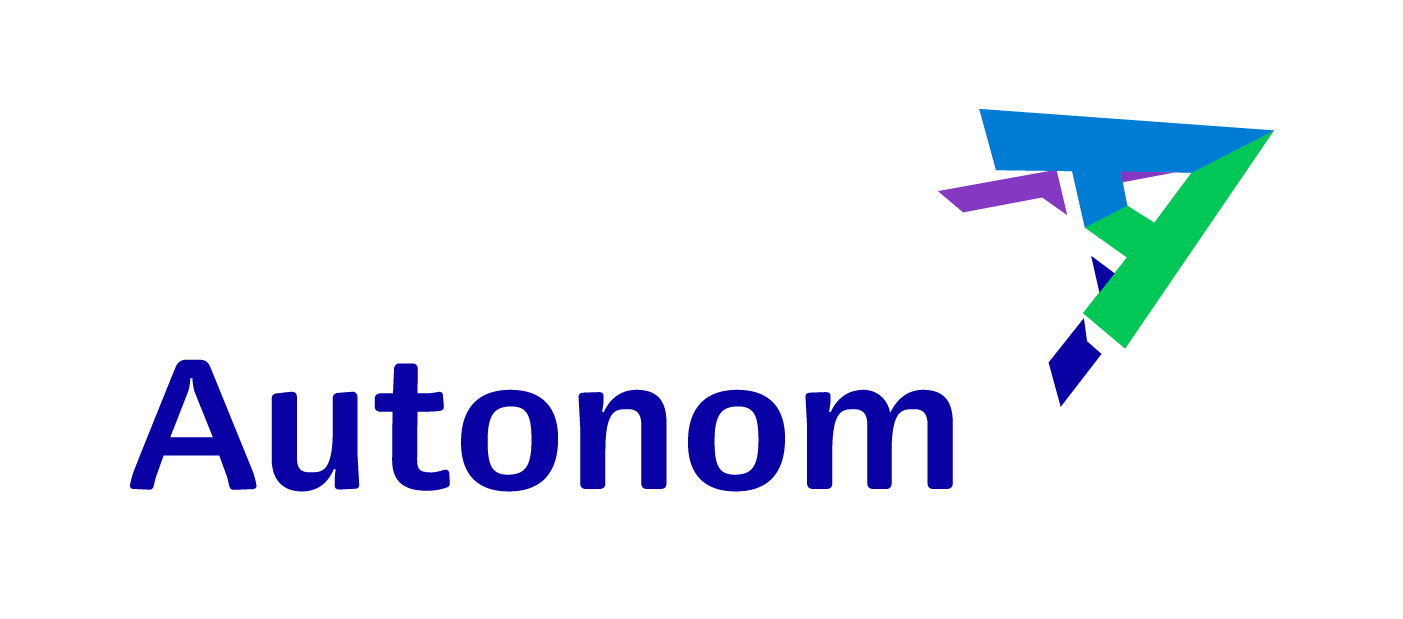 Autonom Bucuresti
9.97/10
Imag Rent
9.96/10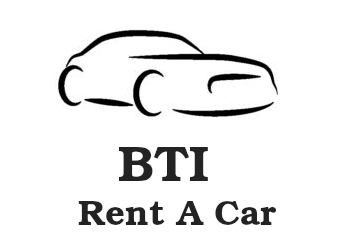 Bti Rent A Car
9.96/10

Trust Rent A Car
9.96/10

Rent A Car
9.94/10

Expedicar
9.88/10
E Golden Rent Line
9.82/10
Car rental reviews
Read customer reviews on car rental Bucharest Otopeni Airport and find the best car hire deals. Car rental companies were rated on their service, value, cars ...
Sunt foarte mulțumit de serviciile dumneavoastră și voi apela și cu alta ocazie.
Perfect Rental Company. Thanks for Delivery the Car.
Outstanding! Car, service - beyond expectation.
Our first time renting a car in Romania, we are delighted to let you all featured costumers that we don't have any bad things to say about IMAG, everything was perfect from the moment that we picked up the car till the moment that we dropped the car, and we recommend them to anyone that needs a car rental during their stay in Romania, thank you IMAG for everything and we wait to use your service again, al the best !!
Radu mulțumesc pentru serviciu ce mi l-ai dat
Experienta excelenta cu IMAG RENT. Foarte prompți și serviabili.
Am ramas placut surprins de serviciile si personalul,din toate punctele de vedere. In special apreciez felul in care domnul Ionut si Radu au raspuns si rezolvat rapid si profesional la toate intrbarile si solicitarile facute.Multumesc mult. Sigur voi apela si in viitor la serviciile companiei IMAG RENT.
Bogdan was very helpful and went out of his way to help us. Highly recommended.
Va doresc succes in continuare Serviciile au fost super, nu am cuvinte de placut surprins ce am fost Va multumesc pt tot
Recomand cu încredere BTI Rent A Car! Punctualitate și seriozitate !
Cea mai bună companie de rent
Very professional and friendly service from Bogdan I will definitely use again BTI Rent A Car
Everything was excellent. The vehicle, the price, the service, I will come back to work with him again for sure!
Very reliable, great communication , and good price too. Very satisfied with the company and their services.
Recomand cu incredere! Foarte amabili, nu am avut nici o problema, masina impecabila si tot serviciul ca la carte. Nota 10+!
Serviciul a fost exceptional. Cu siguranta voi reveni si tura viitoare cand o sa ajung in Romania. Va multumesc!
Definitiv cea mai buna si placuta inchiriere din ultimii 22 de ani de cind calatoresc in Romania cu masina inchiriata. Exact masina solicitata, comunicarea si interactiunea cu cei doi agenti la sosire si plecare a fost impecabila. Mi-au salvat ore de cautare si frustrare pentru calatoriile viitoare; stiu exact pe cine voi contacta. Multumiri.
100% Professionals, they helped me with all necessary things to accommodate my needs!! " Life is easy when dealing with professionals " David Dragota
Recomand cu cea mai mare încredere , Adrian un om de nota 10 , am închiriat un BMW x4 dar sa schimbat cu un Mercedes glc Cupe . Un 10 pentru Adrian și pt ospitalitatea sa .
DA MULTUMESC COMPANIEI PERSONALULUI CARE A PREDAT MASINA SI CELUI CARE PRELUAT MASINA . A FOST TOTUL OK. TOTUL CUM AM VORBIT PRIN TELEFON. O FIRMA DE NOTA 10 DIN PARTEA MEA. RECOMAND SI ALTORA . MULTUMESC INCA ODATA CU RESPECT CRISTIAN. POATE LA ANUL DACA E SANATATE VOI APELA CU DRAG LA DUMNEAVOASTRA
Recomand cu încredere pentru că serviciile oferite de EuroCars.ro sunt mult peste celelalte companii de închiriere a unei mașini. Mașina aleasă de mine sa ridicat la nota 10+ din toate punctele de vedere. Punctualitate și seriozitate. Chiar dacă am avut întârziere pe aeroport cineva ma așteptat cu zâmbetul pe buze ,ceea ce face mult . Respect și da recomand cu încredere!
Totul a fost perfect, multumim.
Nimic de reprosat, au fost super . O sa mai apelez cu drag
Chiar a fost e experiență plăcută. Pe lângă faptul că voi mai apela la serviciile voastre, cu siguranță veți fi și primii pe care-i voi recomanda mai departe. Mulțumesc!
It would be helpful to have a manual of the car.
Exceptional customer service. Adi a fost disponibil oricând am avut nevoie. Masina, f f curata, model nou, bine întreținuta. Mulțumesc frumos. Țineți-o tot asa!
Masina a fost impecabila, serviciul foarte prompt, o experienta perfecta.
Related information - Bucharest Otopeni Airport

Henri Coanda International Airport is Romania's busiest international airport, located within Otopeni city limits. One of two airports serving the Romanian capital, the other being Baneasa, it is named after Romanian flight pioneer Henri Coanda, builder of Coanda-1910 aircraft and discoverer of the Coanda effect of fluidics. Henri Coanda International Airport serves as headquarters for TAROM, the country's national airline, and ?iriac Air. It also serves as a base of operations for charter or low-cost airlines, Air Bucharest, Blue Air and Wizz Air.

One of the military airports in Romania, during World War II, the airport, known also as Otopeni airport, was used as an airbase by the German air force, but also, until 1965, the airport was restricted for military use. Starting with 1992 a multi-stage upgrade plan was devised, a plan that is still undertaking, currently Phase III of this development program, consist of the expansion of Departure Hall, Arrivals Hall and the concourse. At the end of this phase, the terminal will have a processing capacity of 4,500 passengers per hour, and the airport's capacity is expected to raise to a total of 6 mil passengers annually on both domestic and international routes.
The International Departure area hosts a variety of shops, cafes, lounges, Internet cafes.The facilities inside the airport are easily accessible.

Rental Locations serving Otopeni Airport
You can find more cars in the following locations that are near Bucharest Otopeni Airport
Car hire locations in Bucharest Otopeni Airport - Map View
Popular FAQs about hiring a car in Bucharest Otopeni Airport
How old do you need to be to rent a car in Bucharest Otopeni Airport?
The minimum age to rent a car in Bucharest Otopeni Airport must be at least 21 years old. Check your car rental provider if you are under the age of 25. Drivers must hold a valid national or international driver's license issued at least one year ago. The license should match the class of the rental car.
How much does it cost car rental in Bucharest Otopeni Airport?
On average a rental car in Bucharest Otopeni Airport costs 25 Euro per day. Average daily price per day is different depending on the month of the year.
What you need to know to get a cheap car hire deal?
Car hire companies operate in a similar way to airlines, meaning you've got to book online early, for the cheapest car hire Bucharest Otopeni Airport deals. Renting in February ­compared with August can bring down the average one-week rental by 100 Euro. If you are yet to book this summer's trip don't hang around if you are going to a popular destination in Romania.
Can I have an additional driver when I rent a car in Bucharest Otopeni Airport?
Will you be the only driver? Thinking of sharing the driving? EuroCars offers car rental deals in Bucharest Otopeni Airport that allow you to sign on an additional driver at no extra cost. Some of our car rental partners are offering you an opportunity to add more drivers on your rental contract for free! Some firms add a second driver for a charge €5-€6 a day.
The best location to hire a car in Bucharest Otopeni Airport is downtown or at the airport?
When booking your car hire, you have to consider your pick-up location in Bucharest Otopeni Airport. Check out the price comparison of our car hire booking engine and you'll get the best deal from downtown and airports so you can see the best value pick-up location.
See more of Romania with a Rental car in Bucharest Otopeni Airport
Renting a car is such a common part of the travel experience which is true for Romania too. Skip public transportation and book a rental car in Bucharest Otopeni Airport with EuroCars and enjoy the best local attractions across Romania and visit the surrounding countryside. Bucharest Otopeni Airport is a great starting city for a road trip in Romania.