Bucharest Otopeni Airport Car Rental Companies who offer the best value
Find out which car rental companies in Bucharest Otopeni Airport have provided the best customer experience based on review ratings. You can see the ratings and comments of the former clients next to each rental company listed.

Auto Van Trans Bucharest Otopeni Airport
9.34/10

Travis Rent A Car Bucharest Otopeni Airport
9.33/10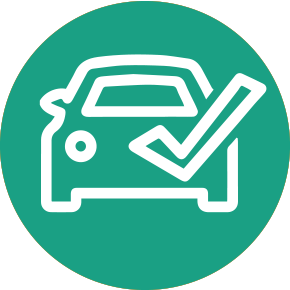 Scifus Bucharest Otopeni Airport
8.99/10

Francrocar International Bucharest Otopeni Airport
8.94/10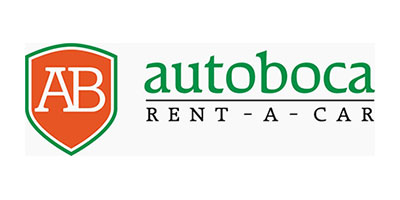 Auto Boca Bucharest Otopeni Airport
8.89/10
Autonom Bucharest Otopeni Airport
8.88/10

Selectour Bucharest Otopeni Airport
8.82/10
Car Rental Bucharest with driver & Airport delivery
Let our driver take you around, whether you are in Bucharest, Romania for your holiday or your business trip, browse through our website to view our car rental offers and get in touch with EuroCars Bucharest to hire a car. Apart from regular rent a car services, we can also offer our clients several services that will allow them to enjoy the scenery or rest in a comfortable atmosphere through our airport transfers from one of the aiports in Bucharest to their hotel or other locations in the country, renting minibus and vans with a driver in Bucharest for small or large groups of passengers. All for your convenience.
If you're thinking car rental is expensive, think again. Our company EuroCars Rent A Car Bucharest Otopeni Airport will meet your needs, clients will enjoy good cars and fast delivery at the airport or at the hotel. Excellent rent a car Bucharest Otopeni Airport services with EuroCars
Take your rental car from Bucharest Otopeni Airport to see more of Romania
You can easily choose the car rental location on this page if you're interested in hiring a car with EuroCars. Our statement is to provide all of our clients with fast, friendly and efficient rent a car Bucharest Otopeni Airport service. In order to present continuous reliability, our car hire company offers 24h authorised technical assistance, included in the rental price. With our current car rental offer, you can have the car delivered at the hotel/airport, if you may so require, or drop it off in the city centre. EuroCars has locations all over Romania.

Henri Coanda International Airport is Romania's busiest international airport, located within Otopeni city limits. One of two airports serving the Romanian capital, the other being Baneasa, it is named after Romanian flight pioneer Henri Coanda, builder of Coanda-1910 aircraft and discoverer of the Coanda effect of fluidics. Henri Coanda International Airport serves as headquarters for TAROM, the country's national airline, and ?iriac Air. It also serves as a base of operations for charter or low-cost airlines, Air Bucharest, Blue Air and Wizz Air.

One of the military airports in Romania, during World War II, the airport, known also as Otopeni airport, was used as an airbase by the German air force, but also, until 1965, the airport was restricted for military use. Starting with 1992 a multi-stage upgrade plan was devised, a plan that is still undertaking, currently Phase III of this development program, consist of the expansion of Departure Hall, Arrivals Hall and the concourse. At the end of this phase, the terminal will have a processing capacity of 4,500 passengers per hour, and the airport's capacity is expected to raise to a total of 6 mil passengers annually on both domestic and international routes.
The International Departure area hosts a variety of shops, cafes, lounges, Internet cafes.The facilities inside the airport are easily accessible.