A dream vacantion in MOLDOVA, Romania
Who would refuse a holiday or just a few days of relaxation especially when summer comes?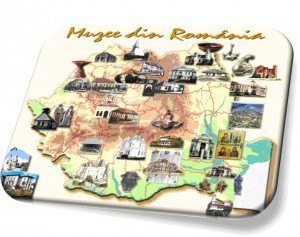 Welcome to Romania! - A country born of  legend, with a diversity of unique landscapes , crossed by Danube,  flooded  by  Black Sea coast, linked with the Carpathian Mountains and unified by  Danube Delta.
Romania is located in Southeast Central  Europe,  bordering the North East  with Republic of Ukraine, with Hungary to the west,  south-west with Serbia,  South  with  Bulgaria and South-East with Black Sea. Even if this is a small country, destinations are range:  from medieval cities and fortifications in Transylvania, Maramures with wooden churches and well-preserved ancient traditions, the Black Sea and Danube Delta in Dobrogea , not lacking Monasteries of  Moldova.
Region Moldova is situated in the northwest of  Romania,  being  famous for the legendary hospitality and warmth offered to tourists. Moldova is well known in terms of tourist attractions, museums, memorial houses, churches and monasteries, historical monuments and natural reserves.
Our agency provides you with an offer consists of  6 nights accommodation, airport transfers, hostel, airport, inland freight car, entrances to national parks, local guides throughout the holidays, English speaking guide, Romanian singer.
Duration: 7 days - 6 nights
Route: Iasi - Piatra Neamt - Bicaz - Red Lake – Izvorul Muntelui - Targu Neamt – Iasi
Departure will be from Iasi Airport to Piatra Neamt where you will be greeted with a cocktail reception at  the guesthouse Ianis. We will do a panoramic tour of Piatra Neamt until dinner.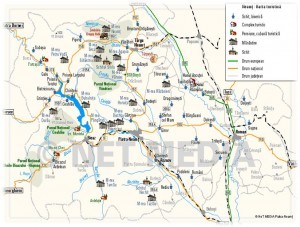 The next day, after breakfast, we start with a trip by visiting the Royal Court, Royal Cathedral, Museum of Ethnography, Wood Synagogue, the Museum of Natural Sciences, Museum of Art, the Statue of Prince Stephen the Great. Lunch. Telegondola (admiring the city and surroundings in height), the Youth Theatre(show). Dinner.
Third day: Breakfast. We started hiking with  the dam Bicaz,  The Bicaz Gorges,  Red Lake. Lunch. The Bicaz Gorges-Hasmas Mountain National  Park.  Senin accommodation. Dinner.
Fourth day :  Breakfast. Will continue with the massive Ceahl?u, one of the most important tourist attractions in Neamt  and the Dur?u resort. Lunch. On route to climb Mount Ceahl?u  we can admire the waterfall Duruitoarea  with an impressive stream of water and deafening noise.  Accommodation at Alpine. Dinner.
Fifth  day: Breakfast. We start with  Ceahl?u National Park which includes protected areas: scientific reserve "Ocolasul Great, natural botanical Reserve 'Policy Lilies" natural monuments "Duruitoarea watherfall" and "Great pit" , National Park has a wide range of natural, cultural and historical values, follows  Sihastria monastery ,  Secu Monastery with a rich and valuable collection of liturgical objects, old icons and the Epitaph decorated with  pearls  and precious stones, V?ratec Monastery, Agapia  Monastery located in a picturesque area marvel rare and where you can admire Mount Muncelu, Big Hill and Cross Hill. The trip ends with visits of Hermitage Sihla under  a cluster of rocks,  where spring up  two wooden church, testifying to the Moldavian style. Accommodation at Aristocratis. Dinner.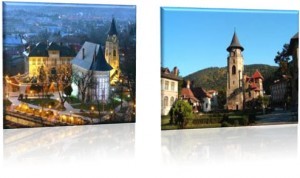 Sixth day: Breakfast. Visit the Neamt Citadel, medieval monument of exceptional value, closely related  to local history. Go to Neamt Monastery located in a valley meadow Nemtisor river. The monastery offers free meals.  The next destination  is "Zimbr?ria  Dragos Voda"  being one of the most popular attractions where an animal has disappeared from Romania was reintroduced in the circuit: bison. Accommodation at Aristocratis. Dinner.
On the last day, after breakfast  will visit the "Ion Creanga Memorial House " house where was born and raised  Ion Creanga  is one of the most visited memorial museums , "Mihail Sadoveanu Memorial House" ,  "Visarion Puiu Museum" and "Nicolae Popa House Museum"  from Târpe?ti, which was a popular creator of masks, became known nationally and European.  Last destination  is "Hanul Ancutei"  which  dates from the eighteenth century, remains a charming place of rest and spiritual delight for travelers. Lunch. Check out the Iasi airport.
made by Calugaru Laura - Faculty of Food and Tourism Brasov