Tourism in Romania...what can the foreigners you say about our beloved country? If we would pay attention to all the negative sides of our country "promoted" in the media, we would quickly realise that the country isn't, not in a 5% of its value, known by the tourists in its true value.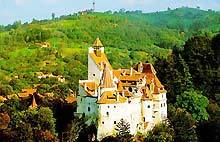 Yes, if you ask any foreigner where is Romania situated on the map, maybe they might indicate Asia or Africa, but this might be caused, also by the lack of knowledge on Geography, and not entirely by the fact that we are not well promoted out Romania's borders.
From my abroad experience, I can easily affirm that we, Romanians, are known due to several personalities that made history such as: Nadia Comaneci (first gymnast ever to have scored a clean 10 on a global competition), Nicolae Ceausescu (our Communist leader), Gica Hagi (football player) but rarely heard that Romania is known abroad due to its immense beauty of nature.
Fortunately, we can realise that tourism in our country is increasing and this can only be a good thing. Tourism in Romania focuses on the country's natural landscapes, the wilderness of the nature being still visible, and the country's rich history. We hear that the number of tourists is growing every year and that can only make us happy.
Because it's in our best interest to promote the country's real values, here are some unique places that you do not want to miss,  while your are driving a car maybe rented from EuroCars Rent A Car on your trip to Romania: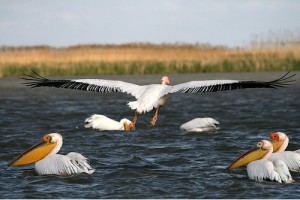 1. Danube Delta (Romanian: Delta Dunarii) is the second largest river delta in, after the Volga Delta, largest reserve of wet lands in Europe, and the best preserved of all from this continent. In 1990, UNESCO has included the Danube Delta, the newest form of relief from Romania, in the list of World Heritage Sites as biosphere reserve, mainly preserved because it is being kept far away from "the progress of industrialization".
2. The Transfagarasan road or road no. DN7C is the highest and most dramatic paved
road in Romania.
Built as a strategic military route, the 90 km of twists and turns run North to South across the tallest sections of the Carpathians Mountains, between the highest peak in the country, Moldoveanu and the second highest, Negoiu.  The road is well known in the region of Transylvania, and connects the cities of Sibiu and Pitesti. In its top, you can eat, there are some good restaurants, we can advice the restaurant situated right next to the lake. Yes, there is also a lake there, it is called Bâlea Lake one of the few glacier lakes in the country, situated at 2,034 m of altitude in the Fagaras Mountains.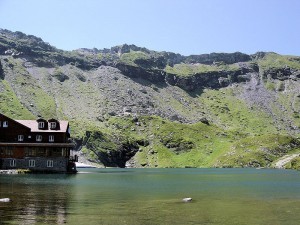 So, we have made an introduction on seaside and mountains, let us also present something related to our tradition and religion.
3. The Merry Cemetery is a cemetery in the village of Sapânta, Maramure? county, Romania. Maybe you wonder why it is merry...because it is famous for its colourful tombstones with naive paintings describing, in an original and poetic manner, and sometimes real funny, the persons that are buried and also, in the same funny style, representative scenes from their lives. The Merry Cemetery became an open-air museum and a national tourist attraction. It is worth seeing it!