Sighisoara, Medieval Citadel
"It was a time that never ... and is still the "Pearl of Transylvania", the medieval town of Sighisoara.
Located in the middle of a gorge Tarnava Mare, on a hill isolated conservadu by some miracle the most beautiful medieval town in south-eastern Europe.
The journey in the wonderful ancient land routes may be self corresponding national roads DN13, DN14, DJ137, rail, city providing its own station.
But if you want to make your journey comfortable, you can rent a car Sighisoara, complete with driver.
You will be "captured" by the appearance of the city, Sighisoara still keeps him on chipu ridatele medieval houses once deep, occurred long winding cobbled streets.
Tourist Attractions
Towers
Clock Tower is the main entry point into the city - a symbol image of the citadel, the Museum of History housed in the city. Clock mechanism - still in working order - is visible through a huge window. If you have patience and luck, you can catch and watch the parade figurines.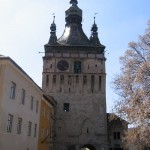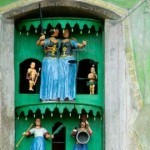 Bricklayers and carpenters Tower, Tanners 'Tower, the Tower Gallery Marines Tin Tower, Goldsmiths, Rope Tower, Butchers' Tower,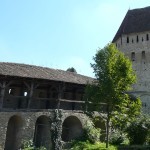 Furriers or furrier Tower, Tower Weavers, Tower Tailors, Shoemakers Tower, Tower Locksmiths, Coopers Tower, Tower Barber, Blacksmith Tower. All these towers are located on the city wall to defend the fortress and headquarters were guilds and crafts ...
Will look to capture all these towers, but the city still has much to offer.
Churches
Monastery Church, Church Hill
Medieval Houses
Venetian House, House on the Rock House with shingle (Ewerett), Casa Vlad Dracul.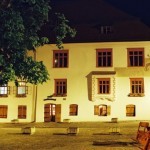 Accommodation at the Guest House Casa cu Cerb is the house that has retained the best form named after the deer head mounted on the corner of the building.
Museums
Today in History Museum of Sighisoara can visit the torture chamber, where one can find an extremely interesting exhibition of objects of medieval torture. Also, for weapons enthusiasts can visit the Museum of Medieval Arms, which houses a collection of weapons, military equipment and techniques.
Staircase Ladder or covered, with 300 steps was built in 1662. It was covered to protect children, who were the way to school. Following changes in 1849, remained only 175 steps.
The Hill School, located near the stairs covered in wood, and bears the inscription dates from the Schola Seminarium Republicae 1619.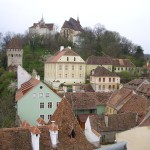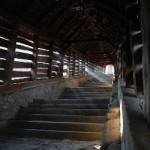 Natural reserves
Breite Nature Reserve.
Near the town of Sighisoara is a natural cultural monument is unique in this part of Europe,
a place that is special oatractie concerned in other European countries and even from other continents, centuries-old oaks at the Breite reserve, where there is thelargest collection of oak trees in Central and Eastern Europe.
Festivals
Every summer, their fortress Sighisoara Medieval Festival Relive past due. On narrow streets, the walls of aging time, appear unexpectedly knights, monks, wizards, clowns and embodied spirits, come from a world in which fabulous and terrible living together feeding well tireless fear inclined to adventure.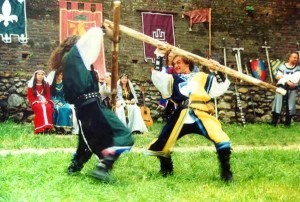 Annually in August Sighisoara Festival expects Proetnica Europe. The scenes of the city of Sighisoara and the markets have held traditional dance and contemporary music, and poetry and folk music performances. Works of art, traditional crafts, books and publications, community participation Albanian, Armenian, Armenian, Bulgarian, Czech, Croatian, Jewish, Greek, German, Italian, macedoneene, Hungarian, Polish, Roma-lipovens Russian, Ruthenian, Serbian, Slovak, Tatar, Turkish and Ukrainian customs and a variety of rare colors. Sighisoara is calling three days of fun and entertainment.
And for having a truly unforgettable weekend, I recommend you should stay at one of the hotels in Sighisoara, or you can rent a room at one of the Sighisoara pensions.
I would recommend Hotel Sighisoara, where you wait in the 29 rooms (singles and doubles) and three comfortably furnished apartments, each with its own, with modern furniture and interior design, and as Guest-House with Stag.
Restaurants
But adventure is not over ... Count Dracula will be the one that greets you at the table in the restaurant "Casa Vlad Dracula."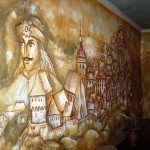 In addition to the restaurant can serve Romanian food specialties and international cuisine such as "Food Prince Dracula" with Palinka and famous Transylvanian vampire's blood, "Vampire Wine."
And I rode on her, and I expect your own story about Sighisoara.