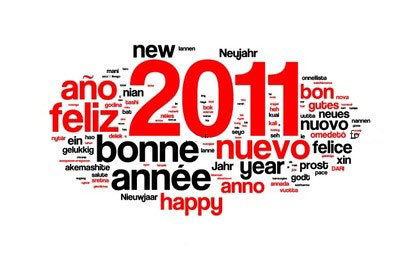 Because we want you all to be happy, we will do our best and start writing in English, this being the main international way to communicate between us. To our Romanian compatriots we wish as it follows:
Va multumim pentru ca ati fost alaturi de noi in 2010, si speram sa apelati la serviciile noastre de inchirieri masini si in anul ce a inceput. Va uram "La multi ani ! ", sa ne bucuram de noul an, care speram sa fie prosper, sa ne aduca sanatate si fericire,  si sa ne fie mai bine ca in 2010, cred ca asta ne dorim cu totii ! Intreaga echipa EuroCars Rent A Car va ureaza un An nou Fericit !! "

Pour les clients qui viennent de France ou de n'importe quel autre pays ou on parle le Français, nous, l'équipe d'EuroCars Roumanie, vous remercions pour avoir choisi nos services durant l'année 2010, et bien sur, nous restons ici, ou vous savez nous trouver www.eurocars.ro, pour satisfaire vos exigences aussi en 2011. Bonne Année !! avec beaucoup de satisfactions ... matérielles, spirituelles, celles que vous désirez le plus!
Da parte da Eurocars Romania, vogliamo trasmettere i migliori auguri di Nuovo Anno!

Ringraziamo a tutti nostri clienti, per aver scelto EuroCars come soluzione per il viaggio fatto in questo paese in 2010. Speriamo che i nostri servizi hanno riuscito a soddisfare le Vostre richieste e per sicuro che vogliamo essere la Vostra scelta per il noleggio auto anche in 2011.
Felice Anno Nuovo per tutti... con la speranza che il Nuovo Anno porterà solo pace, bontà e prosperità. Grazie per 2010 e benvenuto 2011 - Anno di soddisfazioni!
Para nuestros amigos Españoles, gracias por estar sido como en cada ano, junto a Eurocars, nuestros clientes de corazón :)

Deseamos que encuentran en este nuevo año, la felicidad (por los que la necesitan), salud, amor, dinero, paz y todo lo que necesitan.

Nosotros nos quedamos aquí, donde saben encontrar nos, siempre disponibles para hacer buenos negocios juntos. FELIZ 2011 !!!
For sure, to the majority of our clients, we would like to address our best wishes in English. Thank you all for choosing us, thus making EuroCars a reliable partner and a good rent a car provider, increasing the confidence of new clients in our services by giving good recommendations, sharing good opinions, always being honest with us no matter if your point of view was different than ours. We have been here, and are here for you, because we want to keep close our past, present and future clients and make them our own.
Happy New Year to you all ! May this new year be the one that you've been waiting for ... full of opportunities, of good chance, prosperity, peace, serenity, health and love.
Welcome 2011 !!!
EuroCars Rent A Car Romania Team 2011