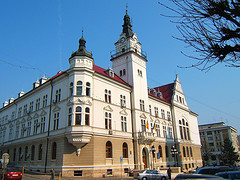 City Highlights
Suceava is a city in northeastern Romania, in the historical region of Moldavia. It was the capital of the lands of Stephen the Great, an important figure in Romanian history, who expanded the citadel to be strong enough to hold off an attack by Ottoman sultan Mehmed II, the conqueror of Constantinople. The city covers two types of geographical areas: the hills and the meadows of the Suceava River valley. Suceava is an excellent starting point for trips to many historical, cultural and natural attractions in the Bucovina region, including the famous Painted Monasteries of Bucovina.
more travel information: www.romaniatourism.com/suceava.html
Tourist Attractions
Suceava has some noteworthy attractions, such as the Saint George's Church, a UNESCO World Heritage site, the Bucovina Ethnographic Museum, with its valuable folk costumes collection and traditional items exhibits, and Suceava's main tourist site, the remains of the Princely Court. Other sights in Suceava include the Bucovina Village Museum, dedicated to the woodcraft, ethnography, history and folk art of the region, and the Bucovina History Museum, which displays medieval armors, coins, weaponry, tools and ancient documents. Suceava is also the gateway to visiting the Painted Monasteries of Bucovina. The Moldavian prince Stephen the Great built a church every time he defeated an enemy army.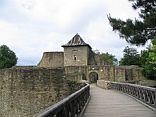 How to Get to Suceava
Suceava is easy to reach from the main Romanian cities in your car or by train. The city is also served by the Stephen the Great International Airport, and provides daily bus service from/to other cities in Romania.
Getting Around Suceava
Several bus and trolleybus routes connect Suceava's main areas and its tourist attractions. There is also the option of renting a rent a car using the services offered by EuroCars.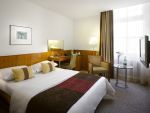 Where to Stay
Due to the economic boom in the recent years and to the increasing number of tourists, Suceava has developed a great deal of accommodation offers such as hotels and hostels and the option of renting short and long term apartments.
Where to Eat
Finding the appropiate dining place in Suceava isn't difficult. A great number of restaurants and bars are available, many of them serving traditional Romanian specialties. There are also fast food restaurants available.
Shopping
Suceava has several shopping centres available throughout the city, and there are also plenty of places to buy souvenirs at, the most common being related to Romanian folklore.

Entertainment/Nightlife
Apart from the occasional events that take place in Suceava, there is always a theatre or a cinema to go to for entertainment, as well as art exhibitions. Nightlife in Suceava has a lot to offer on its own. Suceava has something for everyone, like bars and clubs, discos and even casinos.