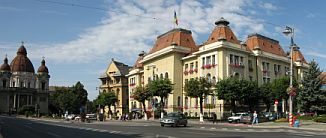 City Highlights
Targu Mures is a city in Mures county, in the region of Transylvania. An alternate spelling of its name is Tirgu Mures, and it is often abbreviated as Tg. Mures. The city was first documented in 1332 under the Latin name of Novum Forum Siculorum. In 1405, the King of Hungary Sigismund of Luxembourg granted the city the right to organize fairs, and in 1616 the city changed its name to Targu Mures (targ means "market" in Romanian). The city received a major boost to its social and economic life when it became home to the supreme court of justice of the Principality of Transylvania in 1754. Avram Iancu, the leader of the 1848 Romanian revolution in Transylvania, was a young lawyer in Targu Mures before engaging in the fight for the rights of Romanians living in Transylvania. The 2002 census was the first to show the Hungarians as a minority. The municipality of Targu Mures is officially bilingual, with both Romanian and Hungarian languages being recognised officially and used in public signage, education, justice and access to public administration.
more travel information: www.romaniatourism.com/targu-mures.html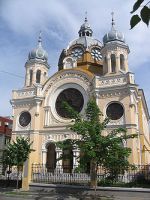 Tourist Attractions
Targu Mures offers some places to visit, such as the Cultural Palace, built between 1911-1913, of which the most visited part is the Mirrors Hall, the City Fortress with the reformed church inside, built between 1602 and 1658, the Roses Square in the city center, or the Teleki Library, built between 1799-1802, one of the richest Transylvanian collections of cultural artifacts.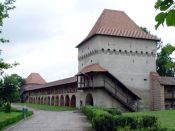 How to Get to Targu Mures
Targu Mures is well connected to major cities in Transylvania and Moldavia by roads and railways, and it is served by Targu Mures International Airport, which provides both internal and international flights.
Getting Around Targu Mures
Targu Mures has three local transport operators, connecting the city's main areas and the tourist attractions. There is also the option to rent a car using the services offered by EuroCars.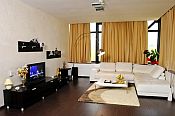 Where to Stay
Due to the economic boom in the recent years and to the increasing number of tourists, Targu Mures has developed many accommodation offers such as hotels and hostels and the option of renting short and long term apartments.

Where to Eat
Finding the appropiate dining place in Targu Mures isn't difficult. A great number of restaurants and bars are available, with many of them serving traditional Romanian specialties. There are also fast food restaurants available.

Shopping
Targu Mures has several shopping centres available throughout the city, and there are also plenty of places to buys souvenirs, the most common being related to Romanian folklore.

Entertainment/Nightlife
Apart from the occasional events that take place in Targu Mures, there is always a theatre or a cinema to go to for entertainment, as well as art exhibitions. Nightlife in Targu Mures has a lot to offer on its own. Targu Mures has something for everyone, like bars and clubs, discos and even casinos.