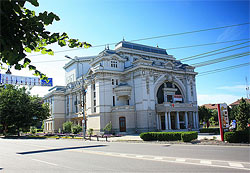 City Highlights
Focsani is the capital city of Vrancea County in Romania on the shores the Milcov river, in the historical region of Moldavia. It is one of the most popular wine-producing regions in Romania. As a town on the border between Moldavia and Wallachia, depicted on its coat of arms, Focsani developed into an important trade centre between the Russian Empire and the Balkans. In the 1850s, Focsani grew in importance as the centre of activities in favor of the union between Wallachia and Moldavia. The city's role in the forming of the modern Romanian state is immortalized in the Union Square Obelisk.
How to Get
Focsani is connected to the main Romanian cities by roads and railways, and is easily accessible from Bacau and Bucharest.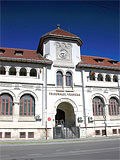 Getting Around
Several bus routes connect Focsani's main areas and the tourist attractions. There is also the option to rent a car using services offered by EuroCars.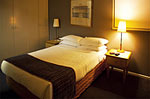 Where to Stay
Due to the economic boom of the recent years and the increasing number of tourists, Focsani has developed many accommodation offers, such as hotels and hostels, or by renting short and long term apartments.
Where to Eat
Finding the appropiate dining place in Focsani isn't difficult. A great number of restaurants and bars are available, with many of them serving traditional Romanian specialties. There are also fast foods available, as well as country specific restaurants.

Shopping
Focsani has several shopping centres available throughout the city, and there are also available plenty of places to buys souvenirs, the most common met being related to Romanian folk.
Entertainment/Nightlife
Apart from the ocasional events that take place in Focsani, there is always a theatre or a cinema to go to for entertainment, as well as art exhibitions. The nightlife in Focsani has a lot to offer on its own. Focsani has something for everyone, like bars and clubs, discos, or even casinos.