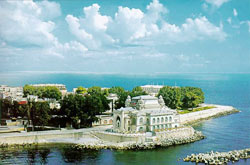 City Highlights
Constanta is the oldest city in Romania - founded around 600 BC - and it lies on the western coast of the Black Sea. It is Romania's largest sea port, and the fourth largest port in Europe. Originally called Tomis, the city was founded by Greek colonists, and was conquered by the Romans and renamed Constantiana by Roman Emperor Constantine the Great. In the 19th century fine mansions and hotels were built when King Carol I decided to revive the city as a port and seaside resort, with a beach length of 13 km. Constanta is now an important cultural and economic centre, worth exploring for its archaeological treasures. Its historical monuments, ancient ruins, museums and shops, and proximity to beach resorts make it the focal point of Black Sea coast tourism.
more travel information: www.romaniatourism.com/constanta.html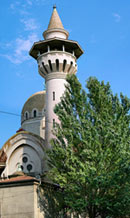 Tourist Attractions
Constanta is more than just the entry point to the Black Sea coast. It is a place with a long and interesting past, attested by its many Roman vestiges, historical buildings, facades and mosques that color the Old City Centre. An impressive public building, thought to have originally been a port building, has been excavated, and contains the substantial remains of one of the longest mosaic pavements in the world. While in the area, you can visit traditional villages, vineyards, ancient monuments and the Danube Delta, a bird-lover's paradise. The Roman Mosaics, the Genoese Lighthouse, the Lion House or the Archaeology Park are all exciting landmarks.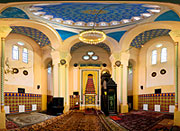 How to Get to Constanta
Constanta is easy to reach from Bucharest by plane, by train and by car or bus. The A2 highway, which links the city to Bucharest, is almost completed, and it is estimated to reach Constanta by 2011. The city is served by the Mihail Kogalniceanu International Airport, 26 kilometres off of Constanta.
Getting Around Constanta
Constanta's public transport system consists of 17 bus lines, and 2 trolleybus lines. Double decker busses run in the summertime, providing access to and from the city's resort, and a private line of minibuses also serve some rutes. Rent a car services are also available, such as EuroCars.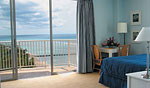 Where to Stay
Due to the economic boom in the recent years and the increasing number of tourists, Constanta has developed many accommodation offers, such as hotels and hostels and the option of renting short and long term apartments.

Where to Eat
Finding the appropiate dining place in Constanta isn't difficult. A great number of restaurants and bars are available, with many of them serving traditional Romanian specialties. There are also fast foods available.
Shopping
Constanta has several shopping centres available throughout the city, and there are also plenty of places to buy souvenirs from, the most common being related to Romanian folklore.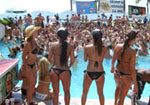 Entertainment/Nightlife
Apart from the ocasional events that take place in Constanta, there is always a theatre or a cinema to go to for entertainment, as well as art exhibitions. During summer time, the beach is the main attraction at day, while nightlife in Constanta has something for everyone, like bars and clubs, discos, or even casinos. Open-air restaurants, nightclubs and cabarets offer a wide variety of entertainment.