Why choose EuroCars to rent a car? The reasons for using EuroCars are within the reach of your expectations
10-year Car Rental Experience
"from 2003-2004"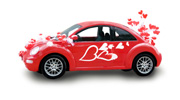 Rent-a-car Romania - EuroCars will soon celebrate 10 years of car rental in Romania.
We are grateful to the team, who made this happen, to our partners, who have grown together with EuroCars, and to our customers, who have confided in us and expressed their satisfaction for our well-run services.
Service Quality Monitoring
"more than 3000 survey ratings"
Rent-a-car services offered by EuroCars are constantly monitored and optimized thanks to our customers, who are in a position to evaluate us. The opinion polls and comments that we received with regard to the quality of our services helped us understand the needs and expectations of our customers. Service quality monitoring is a regular service quality improvement programme that facilitates an increased level of quality service.
In 2002 we laid the foundations for the Romanian Rent-a-Car Association, whose main aim is to set up car rental procedures and standards that should provide our customers with the highest safety while benefiting from this product.
Click here to see some screenshots of our service quality improvement programme
Concern for our Customers
"we endeavour to meet our customers' needs"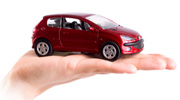 We pride ourselves on having formed a customer-oriented team at EuroCars. The good marks and the positive comments have shown that we made the right choice.
We are always there, guiding all the booking steps you need to take in order to rent a car.
We are always there, instantly and unhesitatingly responding to your demands.
EuroCars is the place where you always find prompt support to cope with any kind of situations that may occur during or after the booking.
The Right Price for the Provided Service
"drive safely at the best price"
There are particular conditions that influence car rental costs in Romania: not very good road infrastructure, legislation that does not always support car rental companies, insurance conditions and costs, periods of cars unavailability due to car repair and maintenance. Another factor that influences the price is the seasonal character of car rental.
EuroCars has constantly undertaken to offer a correct price that should also reflect service quality. The rented car must be in a very good technical condition as it is your safety and your life that matter the most. This is the reason why, our offer, if not the cheapest, is definitely the safest as our main concern is to ensure the car, and implicitly, the passenger safety. In addition, the customer support service is constantly at your disposal.
Nationwide Partners Network
"all over Romania"
EuroCars initiated its activity in 2004 with rent-a-car services in Bucharest and Brasov. Along the years our partnership network has extended nationwide, covering many other locations in Romania.
Taking into account that this type of service takes aim mainly at customers driving across Romania, the nationwide coverage enables us to intervene promptly in order to deal with any kind of problem that might occur, to replace a broken car or to return the rental car to a different location than the one you picked it up from.